About Us
While you are getting to know us, please keep in mind that the most important person on our team is YOU...
Todd Anderson - Park City and Heber Valley Utah Associate Broker
435.901.1417 | Todd@YouInParkCity.com
A native of San Diego, California; Todd graduated from UC San Diego with a degree in Economics. Being an avid skier, he chose to sell the business that supported him while in college and follow his dreams to live in a ski resort. While living in Vail, Colorado, Todd improved his skiing ability while also learning to snowboard and telemark ski. His story is similar to most that spend time in mountain resorts; people move there because of the winter and stay there because of summer. Summers kept Todd busy mountain biking, hiking and fly fishing. After spending 10 years in Vail, Colorado, Todd moved to Park City in 1999 pursuing an ownership opportunity in a local ski shop. Todd believes that the Wasatch Mountains of Utah offers almost everything that the Colorado resorts do. He adds one caveat; here those things can be done easier, quicker and with fewer dollars. This belief applies to outdoor activities like skiing, snowboarding, biking, golfing, and especially real estate.

Rob Harris - Park City, Utah Realtor®
435.640.7582 | Rob@YouInParkCity.com
Originally from San Diego, Rob's passion for the mountain resort lifestyle was kindled in Sun Valley, Idaho over 30 years ago where he moved after earning his degree in behavioral science from Cal Poly. After ten great years in Sun Valley he and his family embarked on a quest to find a mountain resort town that was more accessible. Park City was the easy choice and has been home for over 20 years. Rob has found that people looking for their perfect home in Park City are attracted by the same benefits that attracted him, a great community, unparalleled lifestyle opportunities and of course the ease in getting here from almost anywhere in the country. Rob enjoys sharing his passion for Park City with future residents and, of course, spending the time to find them a home that perfectly matches their vision of Park City.

Keziah Baird - Park City and Heber Valley Utah Realtor®
435.901.3343 | keziah@youinparkcity.com
Keziah has spent her life living along the west coast – starting out in San Jose, before her family moved to a farm outside Portland, Oregon. She then raised her kids between Laguna Beach and Ashland Oregon. Keziah earned degrees in Graphic Design from Platt College, and Marketing from University of California Irvine. After years of vacationing in mountain towns - she and her husband chose the Park City area in the summer of 2015 as their new home. The Wasatch Back was the perfect location to live the lifestyle that brings so many others to this area - a love of skiing, cycling, hiking and paddleboarding - along with convenient access to a big city and the Salt Lake International Airport! She brings a genuine appreciation for the Heber Valley and its surrounding areas – along with 25 years of residential transactions with an emphasis on rental investment properties, plus decades of marketing and negotiation skills to her real estate business.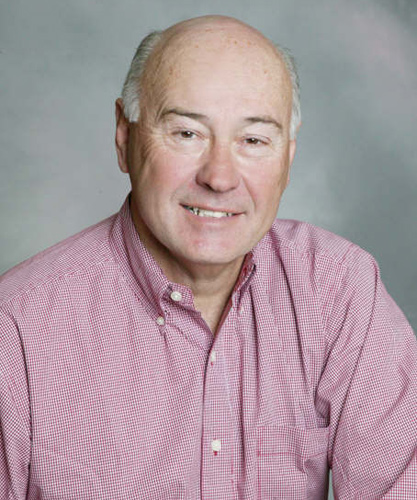 Ken Drummet - Park City, Utah Realtor®
435.659.0763 | KenD@YouInParkCity.com
Ken has been a resident of Park City since 2003 and Jeremy Ranch since 2008. He and Trine moved from Chicago where both were in banking. His experience in real estate started when he acquired 17 single-family rental units and grew when he added hotel and restaurant franchises, helped develop two residential subdivisions, and purchased several commercial properties. Ken is a full time Realtor and co-owner of KW Park City Keller Williams Real Estate. He enjoys skiing, golf, the Park City lifestyle, and looks forward to putting all his effort into helping you buy, sell, or invest here too.

Jennifer (Jenny) Clark- Park City, Utah Realtor
423.309.2627 | JClarkinParkCity@gmail.com
Jenny has joined the team coming in from Chattanooga TN. She and husband Craig owned and managed a yacht brokerage selling new and used boats ranging from 10 feet to 120 feet. She managed the office, shop and parts departments. Having had the experience of being in a brokerage firm that sold boats local and internationally brings great skill and negotiating skills to our team. Jenny is very knowledgeable about Park City real estate. She has also owned investment properties including rentals and second homes. Mother of a fantastic daughter and 2 step-sons, wife to Craig and daughter of partner Ken, Jenny is ready to help you find the home of your dreams or just the investment property you need to add to your portfolio.