The Lodge at Stillwater

1364 Stillwater Dr
Heber, UT 84032
The Lodge at Stillwater is a condominium hotel located about 4 miles (as the crow flies) to the East of Park City. While technically a Heber address (Wasatch county, Utah), this condominium subdivision is 7 miles driving to Park City and 8 miles driving to Heber City. The Lodge at Stillwater, while located away from any city centers, is in a prime location in relation to the Jordanelle Gondola at Deer Valley Ski Resort and to the Jordanelle State Park and reservoir (the location is right in the middle just a mile away from either of these great recreation areas and still only 36 miles from Salt Lake International airport.
The property currently consists of 85 studio, one and two bedroom condominium-hotel residences. There are 3 floors plus an underground parking area (unassigned). The property is equipped with elevators accessing interior hallways leading to its residences. The rooms have decks and balconies with either mountain/ski views (odd number units) or lake views (even numbered units). All of the residences share a similar design with a main door accessing the living area and kitchen with a full bathroom. There are doors on either side of the main room access a bedroom and full bath. Studios are approximately 450 square feet, 1 bedroom condos are approximately 750 sq. ft. and two bedroom residences measure around 1050 sq. ft. The condominiums are designed to work as hotel rooms with lock-off capabilities for multiple configurations. While there are a few full time residents at the Lodge at Stillwater, the design is more suited to vacation stays.
Amenities at the Lodge at Stillwater include an outdoor heated pool, three hot tubs, an exercise room and recreation room with pool table and games. There is a front desk staffed 24 hours a day and on site maintenance crew as well as a seasonal shuttle service (to and from the Gondola at Deer Valley and to Main St. Park City. There has not been a true restaurant in the building, but there is a pub as well as a sporting goods retail shop. There are conference facilities available.
There is an active HOA for the Lodge at Stillwater involved with the maintenance and marketing of the complex.
The current lack of retail and restaurant amenities is the largest drawback to the area: this should change as phase two (65 more residential units) of The Lodge at Stillwater is added and other developments are built in the area (there are over 10,000 residential units that are in varying stages of planning, approvals and development around the Jordanelle Reservoir).

For Sale at The Lodge at Stillwater
returned 732 results.
View Search Criteria
$48,000,000
533 N Left Fork Hobble Creek Canyon
Other Utah 59
Other(Areas 23-41)
Springville, UT
Single Family
17493 sq ft
7 Beds / 10.00 Baths
3387.00 acres
#12003796
Kerry-Oman - -
Days on Market - 151
$38,000,000
253 White Pine Canyon Road
Canyons Village 10
Colony At White Pine Canyon
Park City, UT
Single Family
17567 sq ft
7 Beds / 10.00 Baths
4.97 acres
#12002839
Paul-Benson - Engel---Voelkers-Park-City - (435) 640-7441
Days on Market - 168
$35,000,000
Highway 66
Morgan County, Henefer & Echo 56
Morganco - Henefer and Echo Ar.
Morgan, UT
Land
sq ft
Beds / Baths
7035.00 acres
#12100706
David-Anderson - - (801) 910-4040
Days on Market - 1
$25,000,000
3698 Woodland View Drive
Kamas & Marion 51
Kamas and Marion Area
Kamas, UT
Land
sq ft
Beds / Baths
820.00 acres
#12004580
Zach-Hartman - Utah-Land-Advisors,-LLC - (801) 573-9181
Days on Market - 59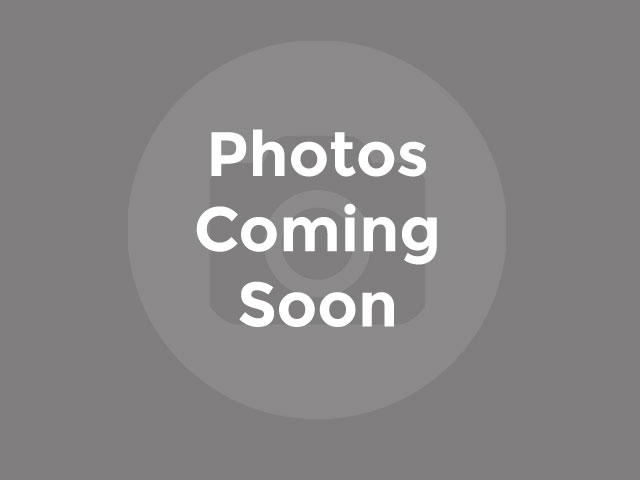 $25,000,000
264 White Pine Canyon Road
Canyons Village 10
Colony At White Pine Canyon
Park City, UT
Single Family
16809 sq ft
5 Beds / 8.00 Baths
7.11 acres
#12100698
Lynsie-Breisch - RealtyOne-Group-Signature - (801) 915-3941
Days on Market - 10
$25,000,000
1709 S Geneva Road
Wasatch Front (Ogden, Salt Lake City) 58
Wasatch Front Ar 58
Orem, UT
Single Family
21998 sq ft
6 Beds / 11.00 Baths
18.77 acres
#12002830
Kerry-Oman - -
Days on Market - 73
$25,000,000
7720 N Etna Road
Other Utah 59
Other(Areas 23-41)
Other City - Utah, UT
Land
sq ft
Beds / Baths
40820.00 acres
#12100043
Kerry-Oman - -
Days on Market - 1
$24,000,000
2085 W Midway Lane
South Fields 35
Other(Areas 23-41)
Heber City, UT
Single Family
3008 sq ft
6 Beds / 4.00 Baths
42.05 acres
#12002141
Paul-Benson - Engel---Voelkers-Park-City - (435) 640-7441
Days on Market - 113
$22,700,000
Cloud Rock - Parcel One
Other Utah 59
Other(Areas 23-41)
Moab, UT
Land
sq ft
Beds / Baths
175.00 acres
#12004723
Shane-Herbert - Summit-Sotheby's---Park-Ave - (435) 714-9225
Days on Market - 75
Loading More Results